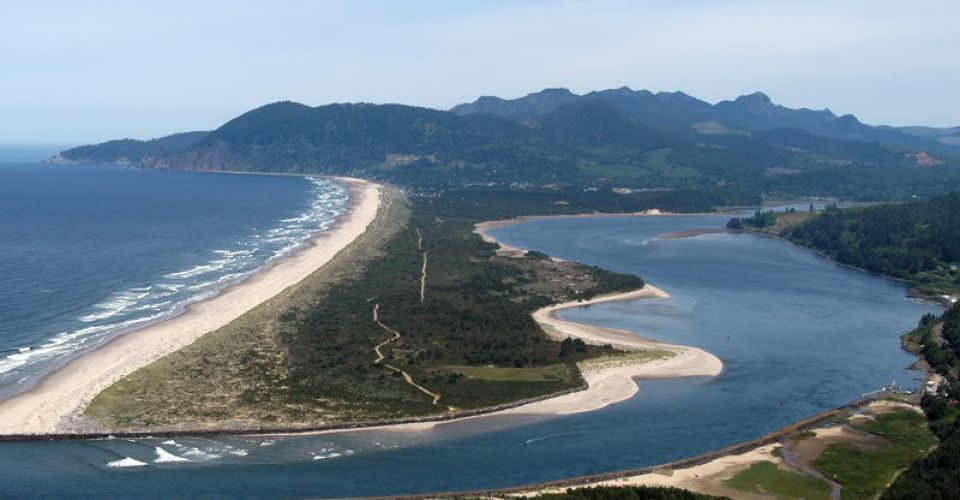 Nehalem Bay
North Oregon Coast
| | | |
| --- | --- | --- |
| Season: |   | October - March |
| Wind: |   | South |
| Style: |   | Flat Water Blasting, Foil |
| Best For: |   | Windsurfing |

  
Getting There
Off the 101 just south of Manzanita, take the road to the Nehalem State Park. Drive for 10 mn. The launch is by the boat launch at the end of the Nehalem State Park. You will need an oregon state park permit, or pay the fee. The permits are fairly cheap.
This is south wind sailing spot. Mostly a retreat spot for when the winds are howling 3.7 and the ocean is gigantic. The North winds can make it in there if there are strong, but because the wind comes over trees and land, it will be gusty in nature. This is a bay subject to tides, so time your sessions with the tide. Avoid sailing in the middle of an incoming or outgoing tide as the current gets strong when the water gets moving. This is true of most bays/inlet sailing on the coast.
Spots nearby are Manzanita, Barview and Oceanside.
Map and Directions