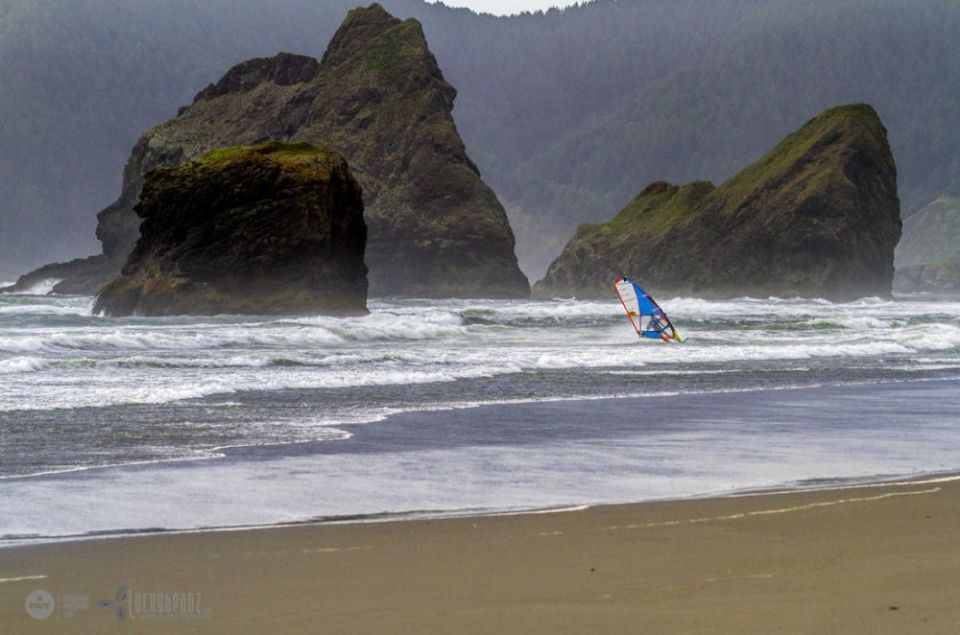 Off to a weak start, wave bash did deliver last week in Pistol River - kudos to all the contestants!
Jun 18, 2017
This year has been a slow start on the Oregon Coast - to the exception of the South Coast that always delivers wind. In an unexpected twist of sorts, the forecast turned light and variable from the S for the duration of the Wave Bash in Pistol River and many of us chose to stay home.
Day 1 saw the competitors running the expression session in South Winds in front of the Beach Comber.
Day 2, 3, and 4 saw nothing happening.
Day 5, luckily, the winds did turn north on the last day of the event allowing heats to run. Congrats to all the riders.
Full competition results on the International Windsurfing Tour website: https://internationalwindsurfingtour.com/finals-day-at-the-pistol-river-wave-bash/
Follow this story on the International Windsurfing Tour website: